U13's A team Win 12 – 7 V Gonzaga to win the league
---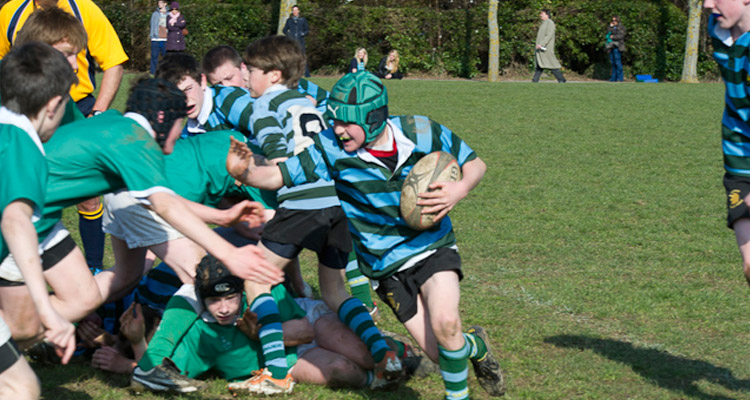 Thursday, March, 24th, 2011


U13's A team Win 12 – 7 V Gonzaga
After a tentative start with Gerard's making the most of the play, on 20 Min the ball was spun out wide and Matthew Dalton(son of Cliona Willis) was set free at the 22 to fly down the touch line for our 1st try and 5 Points. The second try which was converted came 10 minutes into the second half following great work by the forwards driving into the 22 and moving the ball quickly through the back line with Ben Kealy turning his opposite number and bursting for the try line as the covering tackle came in.
With 5 minutes to go Gonzaga launched a sustained attack inside the Gerard's 22 and after successive waves of attack they managed to breech the Gerard's line for a try and 7 Points ,following the kick off Gerard's were again under sustained pressure as Gonzaga phase after phase attacked the Gerard's line but the defense was strong aided by some heroic tackles by Conor O'Farrell, Thomas Foley and Sam Kenny and great rucking by the forwards Gerard's won a penalty and cleared their line as the final whistle blew. 7-12 to Gerard's . The B team lost narrowely 5 – 12 but with the A team victory it means another trophy for the U13's Cabinet to go with the 3 they took home from the Oratory 7's tournament.
This is a squad to watch out for in the future at both JCT and SCT levels …… WELL DONE LADS !!
Check out our Web Site and Facebook site for more photos as supplied by Eoin Gallagher (thanks Eoin ! Will be uploaded shortly)
stgerardsppu.com/