Emma Hannigan Passes Away
---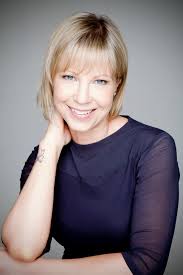 Tuesday, March, 6th, 2018


It is with great sadness that we share the passing of our esteemed fellow past pupil – Emma Hannigan ( class of 1990 ).
Emma fought a long and well-publicised battle with Cancer.
Emma inspired us at our February PPU lunch in 2016 sharing with us her cancer journey of then nine years and still managed to plug her ninth novel! Emma brought us back to her humorous journey through St Gerards in the eighties…..,
We send our deepest condolences to her Husband Cian -class of 1991, and children Sacha and Kim.
Emma's funeral is tomorrow Wednesday 7th March at Foxrock Church at 11.30 if any past pupils want to pay their respects ..
Rest In Peace Emma